ASSOCIATION OWNED BUSINESS INSURANCE
We work with your state association to provide custom tailored insurance and financial products designed to meet the unique needs of the Alaska chiropractor.
Exclusive Insurance Options
Need business insurance? AmeriProtect has developed chiropractic friendly insurance programs specifically tailored to meet the business needs of chiropractors! Let us help you stay protected. Get started on a quote today!
Business Owner's Policy
Workers' Compensation Coverage (required in most states)
Data Breach Protection
More!
Banking and Financial Solutions from CFCU
Chiropractic Federal Credit Union (CFCU) began in 1950 when a group of seven chiropractors who had been denied loans from other financial institutions decided to pool their resources. They formed a credit union to provide financial support to fellow chiropractors. Today, CFCU has 2,800+ members and has granted nearly 6,800 loans totaling more than $177 million. CFCU remains committed to growing and helping the chiropractic profession.

Convenient Office Remote Deposit
Low-Rate Auto Loans
Flexible Equipment Loans
XTend & Co-Op Shared Branches
24/7 Secure Mobile Access
Much more!
Support chiropractic in Alaska. Join the Alaska Chiropractic Society!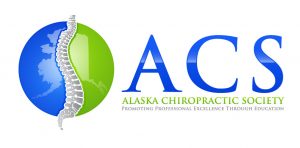 The Alaska Chiropractic Society (ACS) is the voice of chiropractic for Alaskan Chiropractors. The ACS is a non-profit organization, whose volunteers and staff are dedicated to serving and advancing Chiropractic. Comprised of individual members, the ultimate goal of the ACS is to provide its members with the resources necessary to deliver the highest standard of Chiropractic care to all the residents of Alaska. To meet this goal, the ACS provides its members with outstanding continuing education courses as well as defending and enhancing their scope of practice in the state legislature.
Testimonials
I switched my workers compensation insurance to and not only did I save money on my premium but I gained the satisfaction of knowing that my money will go to support chiropractic in my state! The switch was quick and easy and they did most of the work for me. Every chiropractic business is required to have workers compensation insurance so it only makes sense to have your insurance support the profession we all love!
Dr. Eric DiMartino